About Our Clinical Affiliates
Our Clinical Affiliates represent mental health professionals, therapists and psychologists with independent practices in the community. From Toronto to London Ontario, they are here to help with individual counselling, family therapy, couples therapy, employment coaching and more. They have specialized interest in autism and neurodiversity. Please contact them directly.
View Our Clinical Affiliates
Sandra is a Clinical Affiliate of The Redpath Centre and provides Individual and Couple Therapy. She has over 35 years of experience in providing counseling, consultation, and support to individuals living with ASD. Her current area of specialization is working with individuals to build self-awareness and practical strategies to develop a greater understanding of the social world. She helps couples where one partner is affected, sometimes undiagnosed, to develop strategies to cope with everyday living, stress, anxiety, and depression. She has seen success in helping partners and family members understand how ASD and mental health concerns influence family members so that quality of life is improved and relationships can flourish. In addition, Sandra assists in finding services and funding for individuals on the spectrum.
Karen Baker, Ph.D. C. Psych.
Dr. Karen Baker is a Registered Clinical Psychologist. For the past 16 years, she has worked with individuals with Intellectual Disabilities, mental health challenges, and learning disabilities. Her work involves the assessment and diagnosis of cognitive ability and mental health, as well as consultation to families, schools, and support organizations. Dr. Baker is the consulting psychologist for Hamilton Brant Behaviour Service, Twin Lakes Clinical Services, and Nawash Board of Education at Cape Croker. She also consults with Bruce Grey Child and Family Services, and Community Living Agencies. She founded and was co-lead of the FASD Leadership Team in Grey/Bruce.
Individual, Couple and Family Therapist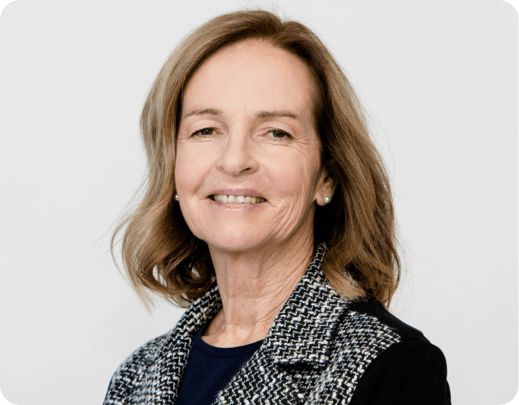 Kim is an Individual, Couple, and Family Therapist with over 35 years of experience counseling children, adolescents, adults, and couples, Kim specializes in ASD, ADHD, other neurodevelopmental conditions, and mental health concerns. She has previously worked as a Therapist at Children's Treatment Network of Simcoe-York. She integrates a variety of approaches within a family system and solution-focused framework including Cognitive Behavioural Therapy (CBT), Mindfulness, and Dialectical Behaviour Therapy (DBT). Valuing the unique interests, abilities, perspectives, and humor, that comes with neurodiversity, her work focuses on maximizing strengths, catalyzing change, and building a repertoire of skills and strategies for living productive and engaged lives.
Daniel Dufraimont, MSc, RP
Individual, Couple, and Family Therapist
Daniel Dufraimont is a Clinical Affiliate of The Redpath Centre and provides individual, couple, and family therapy in London Ontario. After obtaining an Honours Bachelor's in Psychology two decades ago, Daniel worked as a member of health treatment teams for people with autism (ASD), learning disabilities (LD), developmental and mental health concerns. A Master's in an OAMFT accredited program specializing in couple and family therapy focused Daniel's career on relational resilience and living courageously amidst challenges. He has worked in various settings with children, youth, adults, and families, to help clients move towards successful life outcomes. Daniel practices with recognition of strengths, acceptance of struggles, and empowerment of choices. Therapy conversations explore the effects of having autism spectrum conditions or ADHD and highlight healthy patterns and directions for growth. A systemic lens invites space for authenticity, neurodiversity, and personal excellence.
Rae is an Individual and Family Therapist in private practice in Vancouver BC. She specializes in autism and giftedness and co-occurring mental health challenges including anxiety, social anxiety, depression, and insecurities. She works with clients across the lifespan including children, adolescents, and adults and their families. Her approach incorporates structural, solution-focused, narrative, and cognitive-behavioral therapy (CBT). Rae has several years of experience in mental health and behavioral support with individuals and families living with autism and/or giftedness and mental health concerns. She has worked in hospitals, school settings, community organizations, and child welfare settings. Rae has also been involved in research related to mental health and autism and is currently working on her doctoral thesis in this area.
Dale is a Therapist and Clinical Consultant in private practice three days per week in London, Ontario. Prior to this, he was a Clinical Supervisor with Regional Support Associates. He has worked in the areas of autism and Asperger syndrome, developmental disabilities, and mental health for over 40 years. He is a fellow of the American Association of Intellectual and Developmental Disabilities. His practice provides clinical services to children, teens, and adults with ASD, ADHD, and other neurodevelopmental conditions, and their families. He is a well-known speaker who has presented across North America. He has won awards for his work and published in international books and journals.
Patricia O'Connor, BA, B.Ed., M.Ed., OCT
Director, Integrated Autism Consulting
Patricia O'Connor is an educator with 37 years of experience. She founded Integrated Autism Consulting to address the burgeoning needs of individuals with ASD. During the past 25 years, she has conducted ASD specific workshops for families and professionals, consulted an international agency to develop a curriculum specifically for young adults with ASD, assisted businesses in integrating employees, acted as an expert witness in a successful constitutional law challenge, as well as coaching clients and their families. Since 2010 she has created innovative programs for young adults and their parents including Transition to Life and Imagine a Life. She is currently working on a new workshop for young adults with ASD – Transition to Work. Her passion for the ASD population and belief in her role as a change agent for individuals and their families motivates her to assist, support, and guide them to success and fulfillment in their lives.
J. Dale Munro, MSW, RSW, FAAIDD is therapist, clinical consultant & workshop presenter in London, Ontario. For many years, he was a clinical supervisor with Regional Support Associates and has been affiliated full-time with The Redpath Centre since 2011.  He is a well-known presenter across North America on topics related to Asperger syndrome, autism, ADHD, dual diagnosis, mental health, boundary-setting, ethical decision-making & resolving complex family concerns. He has won awards for his work, and published articles in international books & journals.
Sylvia Sikakane, MA, MSW, RSW
Individual, Couple, and Family Therapist
Sylvia Sikakane is a child, youth, and adult mental health clinician who is skilled at providing specialized counseling and parent coaching. She believes in meeting families where they are and understands the importance of observing and working with individuals with ASD in their home environments to generate an accurate picture of each person and their needs. Whether in the privacy of your home or in an office setting, Sylvia provides a diverse range of individual and family-focused expertise in autism-specific interventions. Through a strengths-based and client-centered approach, she views the family as a system and supports all members as they go through challenging periods of adjustment, reorganization, and problem-solving, assisting the family to thrive, and function in a healthy manner. Ms. Sikakane is the Director of Sylvia Sikakane and Associates, a practice dedicated to evidence-based mental health supports to improve family quality of life.
Therapist and Employment Coach
Sarah Southey is a Therapist and Employment Coach in Mississauga focusing on neurodiversity and employment issues. She is currently pursuing a PhD in Social Work at Wilfrid Laurier University, examining the employment experiences of autistic professionals. Working one-on-one with clients through a solution-focused approach, she offers support in exploring career and education interests and helps clients organize their job search efforts. Sarah offers direction to individuals in entry-level and mid-career positions who are facing obstacles to finding and maintaining rewarding employment. For those who are employed, she supports individuals with disclosure, accommodations, navigating social demands at work, and assisting individuals with employment-related anxiety through a cognitive-behavioral lens. She has worked in the field of neurodiversity for over a decade, including her time at The Redpath Centre, Holland Bloorview, and Autism Ontario.